What's New at Landfall:
PYRE
Peregrine Honig was recently in the shop working on a new project. PYRE illustrates the details of the horrifying Triangle Shirtwaist Factory Fire of 1911. This piece is comprised of lithographs on archival paper printed in alphabetical order of women named in the list of the dead. Please check the inventory page for pricing.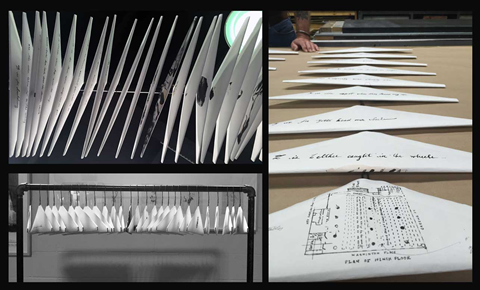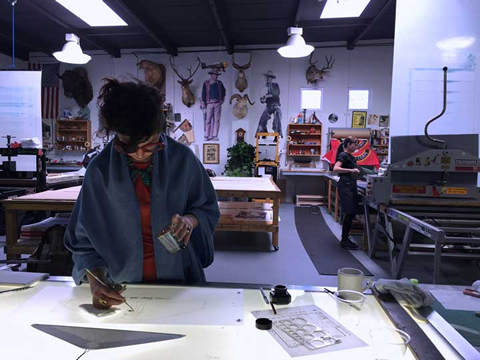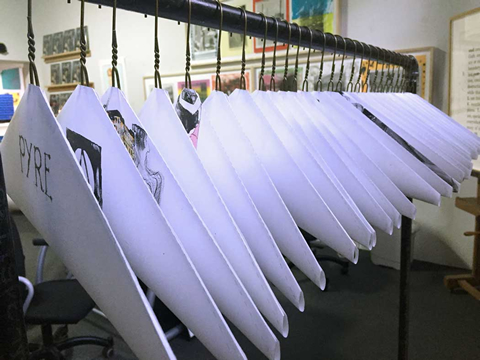 Heidi Hahn
Hot off the press and just signed, two editions by New York artist, Heidi Hahn are available for purchase. Please check the inventory page for pricing.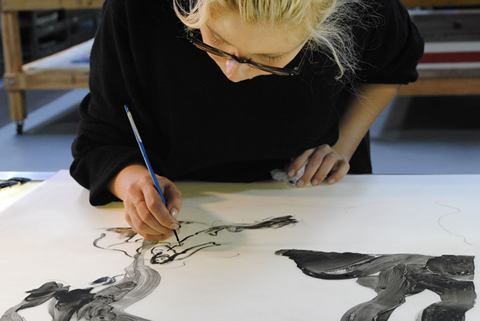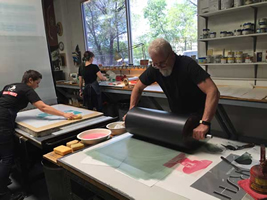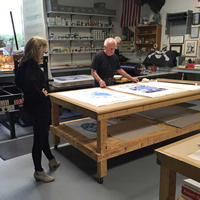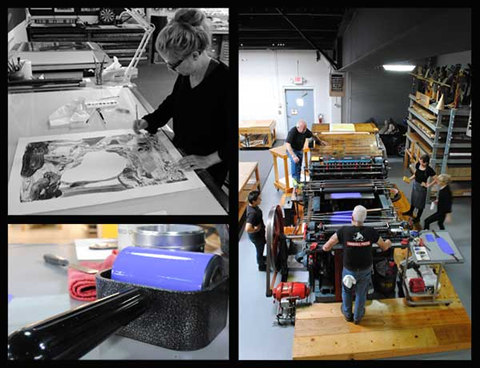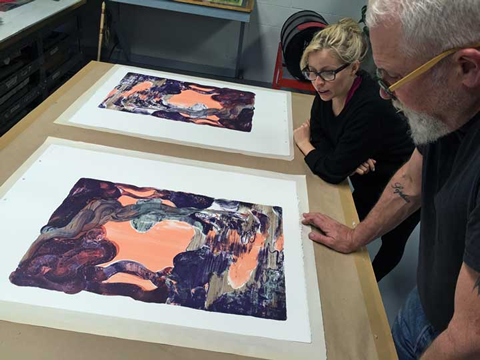 Nusra Qureshi
After 13 years, Nusra came back to Landfall to complete two new editions. Her first visit was when Landfall was in Chicago, and now she was able to experience the Southwest. Please check the inventory page for pricing.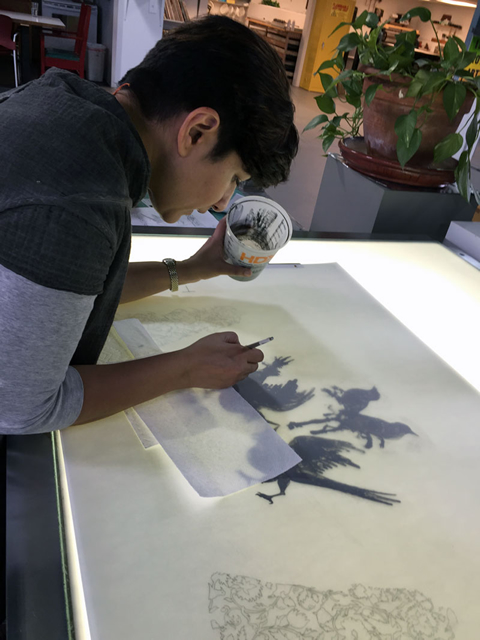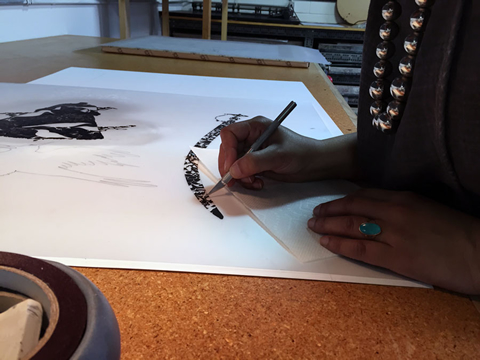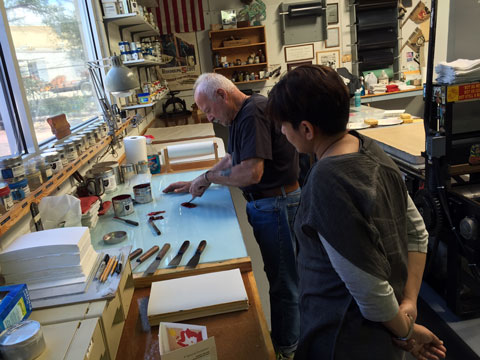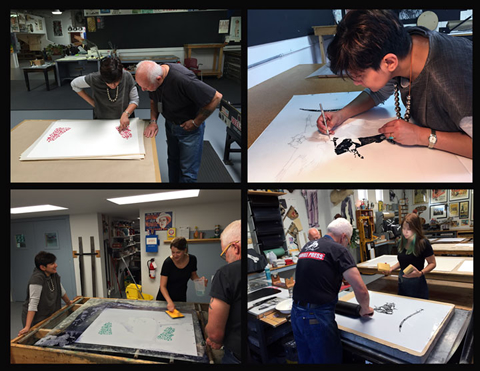 Steve Gianakos
Steve Gianakos made his first visit to the shop and completed four new editions. Please check the inventory page for pricing.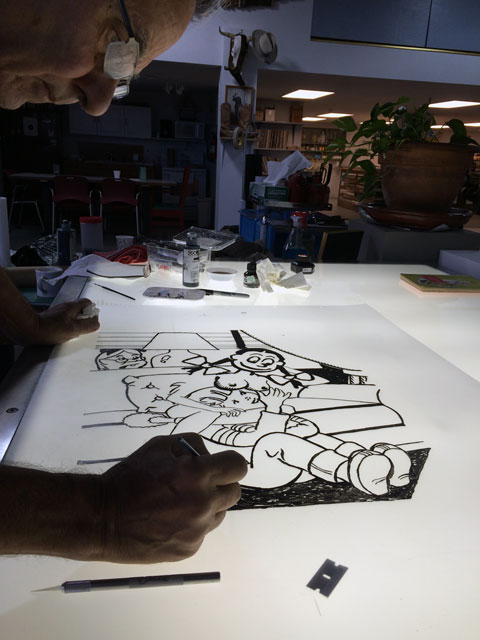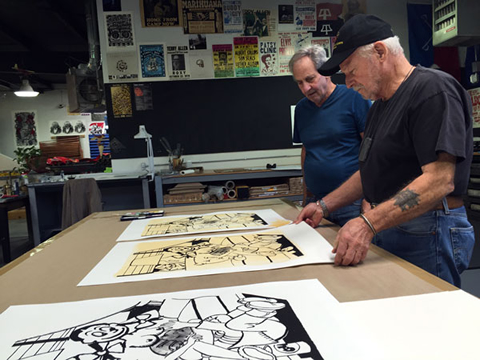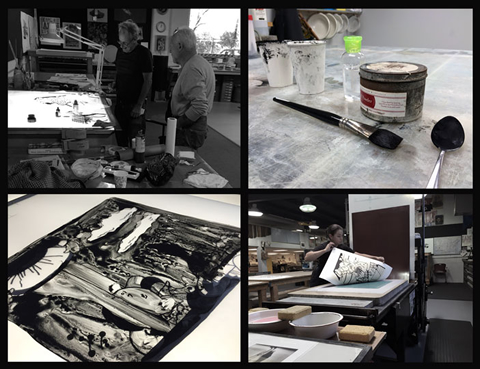 NEW EDITIONS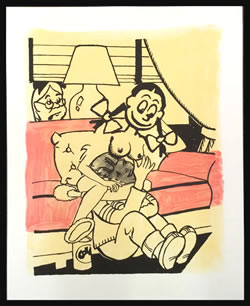 Steve Gianakos, It Was Early Autumn Then,
and the Trees Were Bursting with Leaves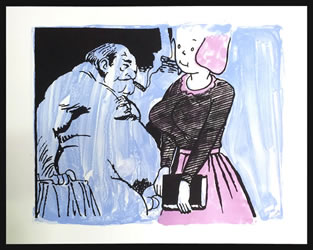 Steve Gianakos, His Wife's Sister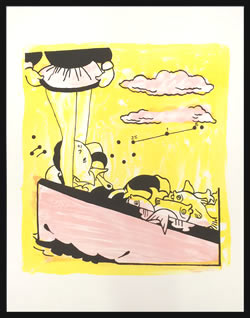 Steve Gianakos, He Launched a New Career as a Photographer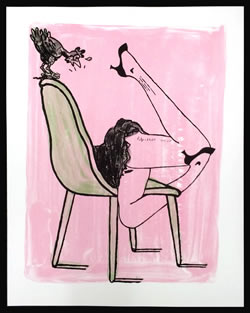 Steve Gianakos, Another Pastime was Killing Small Animals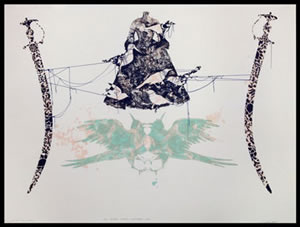 Nusra Qureshi,The Black Widow Watches On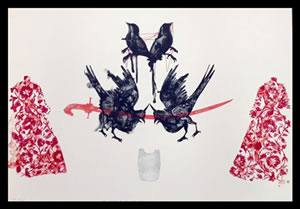 Nusra Qureshi,The Identity of the Sword Shall Remain a Mystery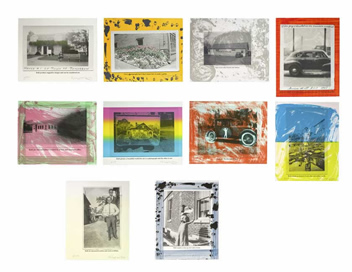 Allen Ruppersberg, "The Top Ten Historical Similarities (and Differences) Between Prints and Photographs"

Top
CHRISTO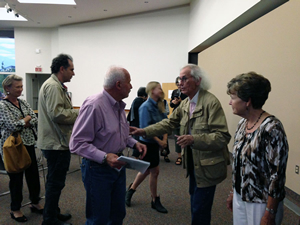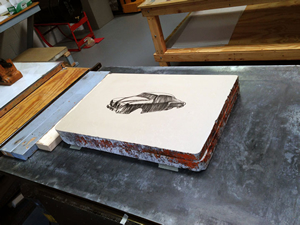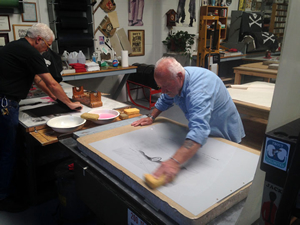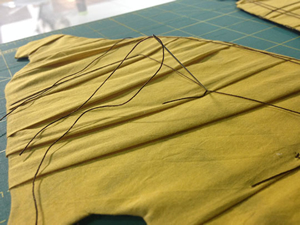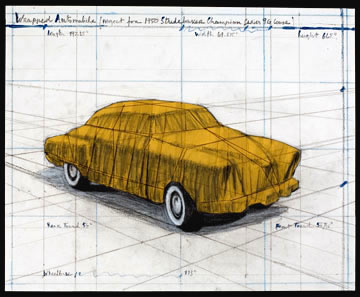 Huntington Park, California, mid 50's- Jack Lemon is looking for his first car. Freshly mustered out of the Marine Corps and with a wallet full of greenbacks, Jack's eye settles on his prize; a 1950 Studebaker Champion. Were it all of our first cars could be so cool, but there is still a chance to own a bit of that classic charm...wrapped for posterity.

"Wrapped Automobile (Project for 1950 Studebaker Champion, Series 9G Coupe)" will mark the 31st collaboration between Christo/Jeanne-Claude and Landfall Press. The lithograph /collage, inspired by the classic Studebaker Champion, measures17 inches by 21 inches with an edition size of 200. For pricing, visit artist page. For more information, please call at 505.982.6625 or email at info@landfallpress.com .


Top

BOTTOM OF THE WORLD

It has been three years in the making. We are pleased to announce we are in the final stages of printing the newest publication by Terry Allen. "Bottom of the World" is a suite of 11 lithographs based on the sheet music format of the 1930's and 40's. Each print illustrates and corresponds with one of Terry's original songs. The suite will be sold as a boxed set and will be accompanied by a signed vinyl LP and a Compact Disc. For pricing, visit the artist's page. Please contact Landfall Press for more information at 505.982.6625 or email us at info@landfallpress.com.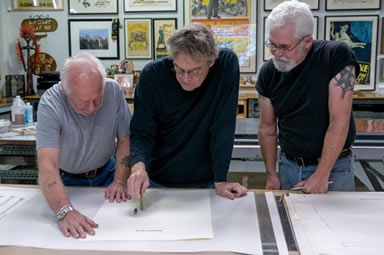 Photos Courtesy of Peter Ellzey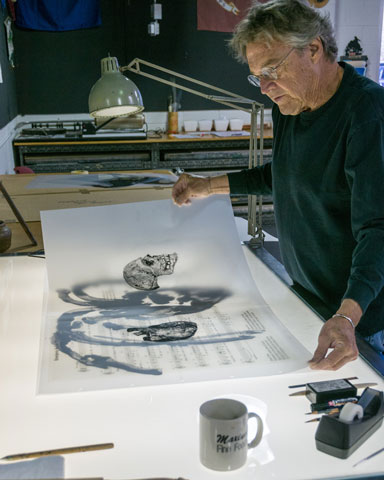 VOILA!
We now list print prices on the web site. You will find them listed on the artist's pages and also in the Inventory section of the web site. As always, prices and print availability are subject to change without notice. Please call or email us for more information on purchasing prints.

© Landfall Press | Development: Christina Ziegler Campbell